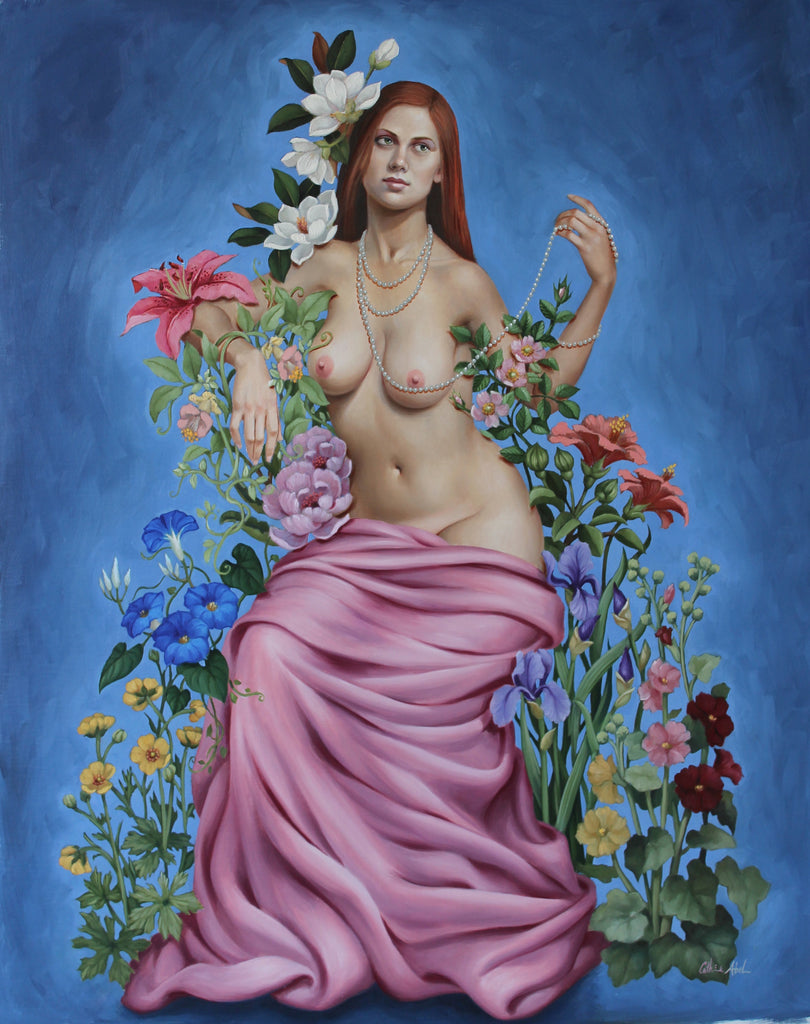 Hover mouse over image to enlarge
FLORA ~ Goddess of Flowers & Spring
$950.00
or make 4 interest-free payments of $237.50 AUD fortnightly with
More info
Oil on Linen*
58x46cm / 23"x18"
2023
This painting was first created a few months ago as an idea for a possible commission. When the clients decided to go with another pose and theme, I thought it would be lovely to bring her to life by finishing the artwork to a high level, refining both detail and colour.
In Roman mythology, Flora was a goddess of flowers, vegetation, and fertility. As a nature spirit, Flora was believed to have the power to bring about the blooming of flowers and plants, as well as to influence the growth and fertility of the natural world.
*Painting will need to be stretched or framed. Please get in touch if you have any questions.